Where to Find General Settings
Dec 13, 2022
An essential area to visit and understand in Groove is "My Account and Settings". Click your profile icon and you will find it there (shown below).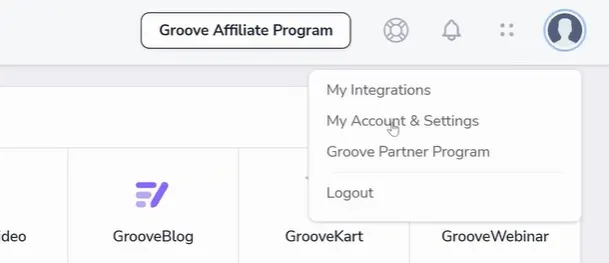 You'll find a lot of tabs, but we are going to focus on the first one titled "Basic Settings" (shown below).

This is where you will find:
Your settings for Personal Information
The ability to change your password
Your Contact Information
Social Media links
Your Business Information
Changes made in this area may affect your entire account, so be sure of your changes before you save them.