Finding Groove's Roadmap
Aug 10, 2023
Do you want to stay in the loop with Groove.cm's latest features, have a say in what comes next, or even report any pesky bugs? This can be anywhere in Groove where you can find the main sidebar.
First, locate the three dots at the very bottom of the lefthand sidebar (as shown below) . Now, click the link for 'Roadmap And Feedback' to access the roadmap area.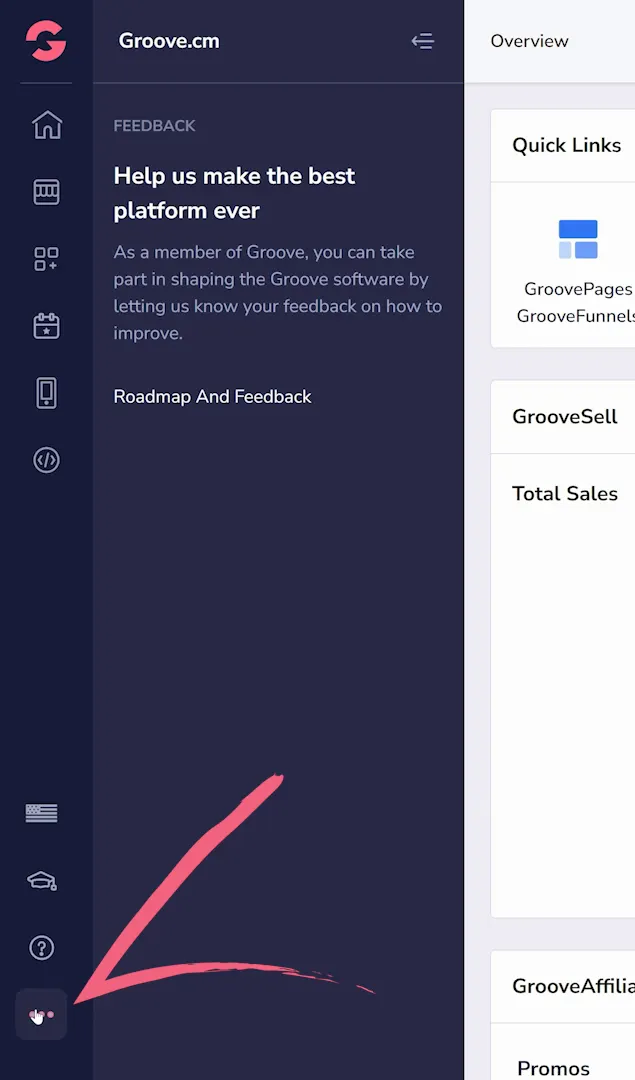 You are brought to a new page (as shown below) with tabs for 'Feature Requests,' 'Updates,' and 'Bug Reporting'. If you're interested in the Feature Requests, you can explore them on the left side, sorted by most votes. Use the dropdowns to sort by Newest and Rank, and filter by Status and Category. On the right side, you'll find a 'New Submission' box for new ideas.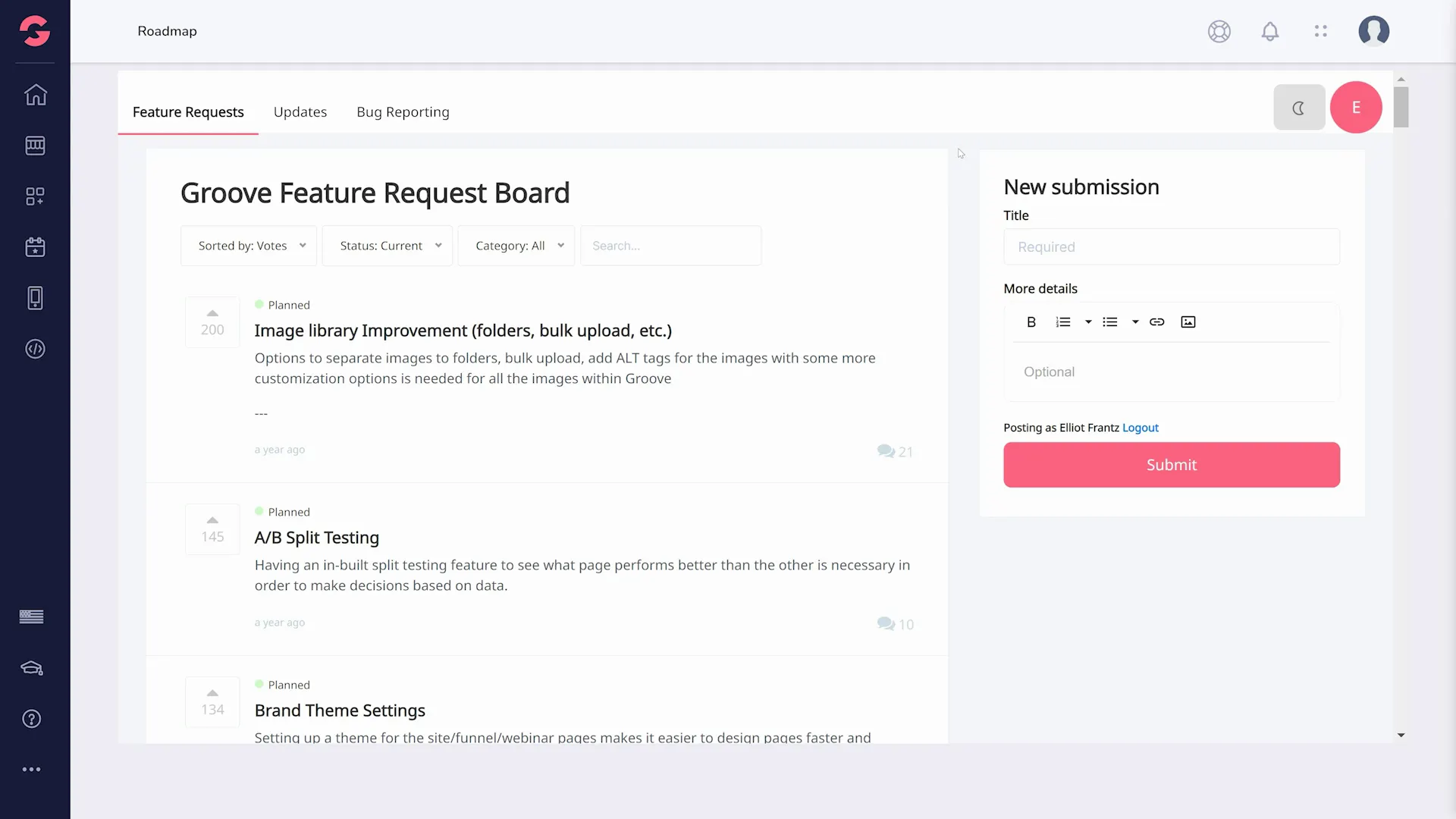 When you want to vote on a Feature Request, simply click on the vote number to the left. A window will appear stating 'Vote Added.' Click 'OK', and your vote will be registered (as shown below).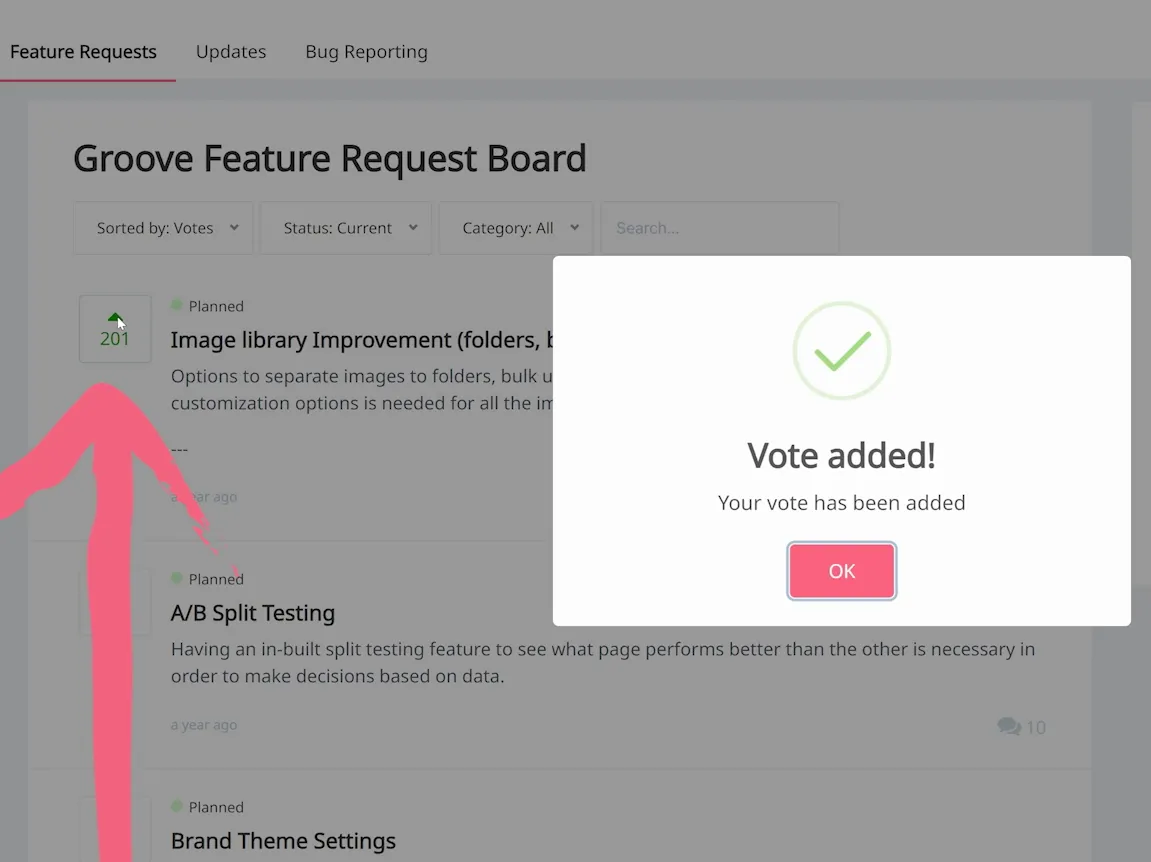 Next, click the 'Updates' tab to reveal a list of updates with videos detailing the changes (as shown below). Every new update will be listed in this area.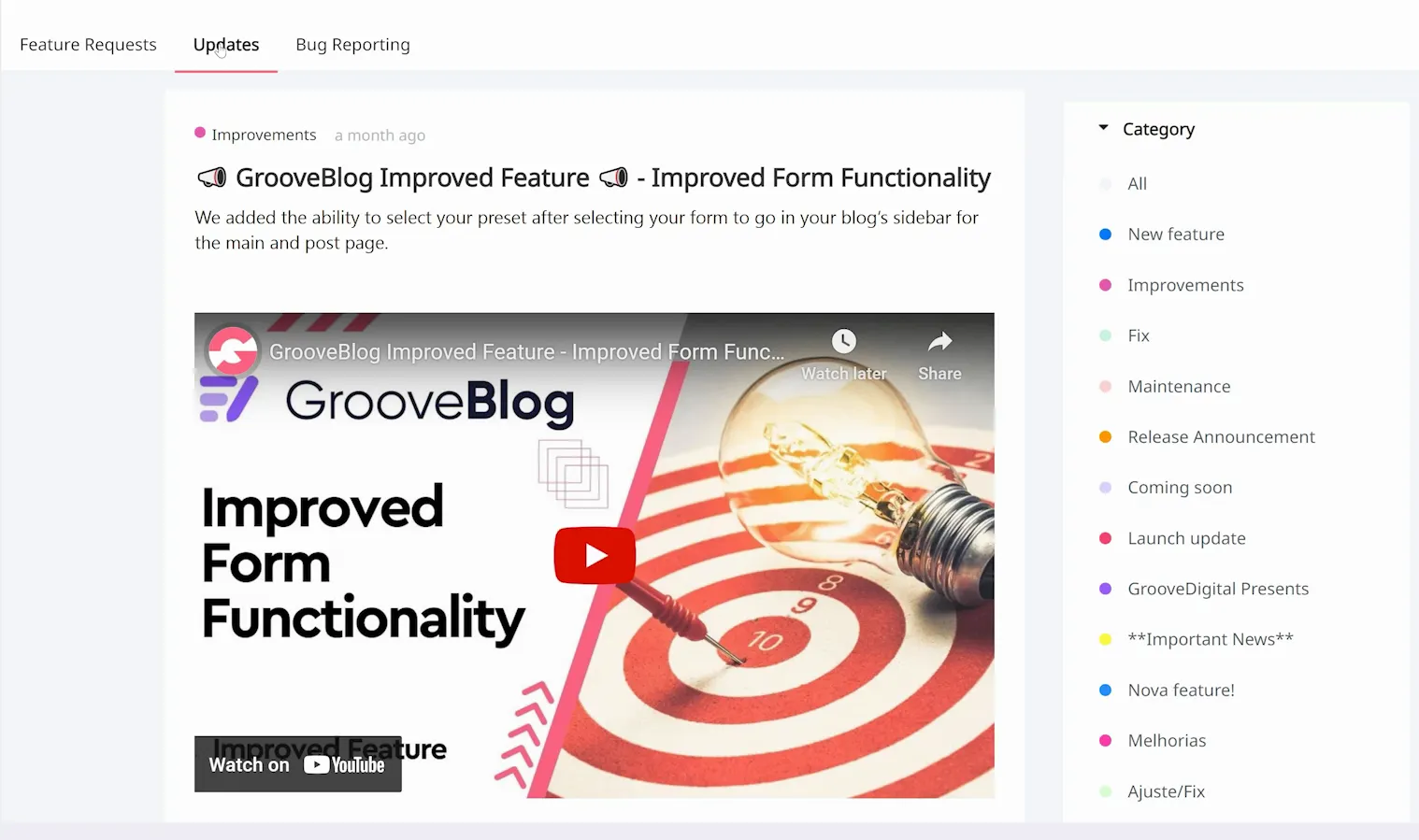 Finally, click the 'Bug Reporting' tab. This area is for reporting bugs, and it is similar to the 'Feature Requests' area with the option to report bugs on the right side (as shown below).