Adding a Welcome Message to Forms
Jun 27, 2023
In the "Welcome Email/SMS Settings" area (shown below), you have the option to send a welcome email or SMS to people who join your list through the form.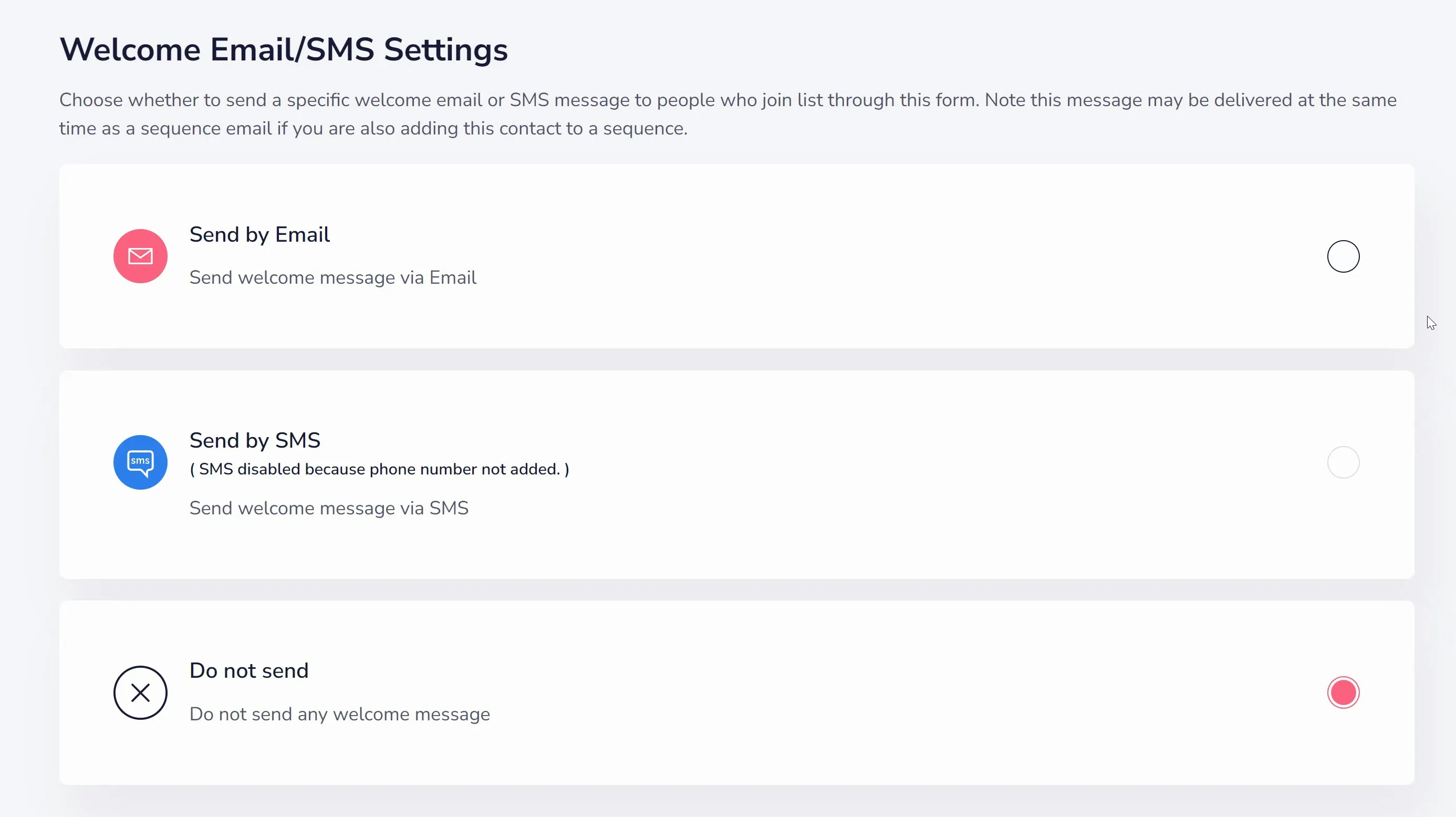 Choose whether you want to send a welcome email or SMS (email is shown selected below). Depending on the information collected in your form, one of these options may be grayed out if the corresponding contact details are not provided.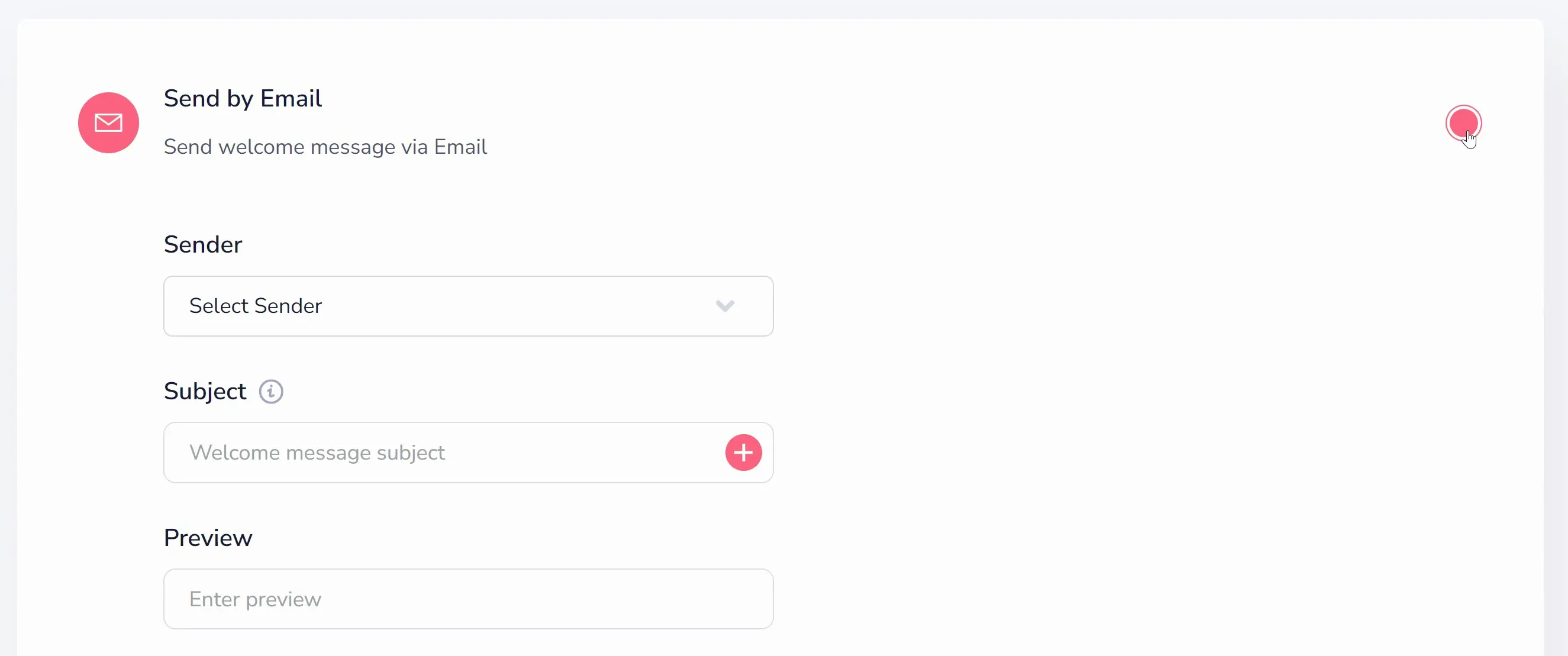 Select a Sender, Subject, and Preview text for your welcome message. If you need to, you can create a new sender right here. The Plus icon in the Subject allows you to enter variables that get automatically replaced when the message is sent (such as adding your lead's name to the subject).

GrooveMail offers different email builders for composing your welcome message (shown above). You can choose from the Professional Email Editor (which is a drag and drop editor with high-converting templates), Basic Email Editor (text-based editor), or HTML Content (paste HTML code). This tutorial will use the Basic email editor (shown below).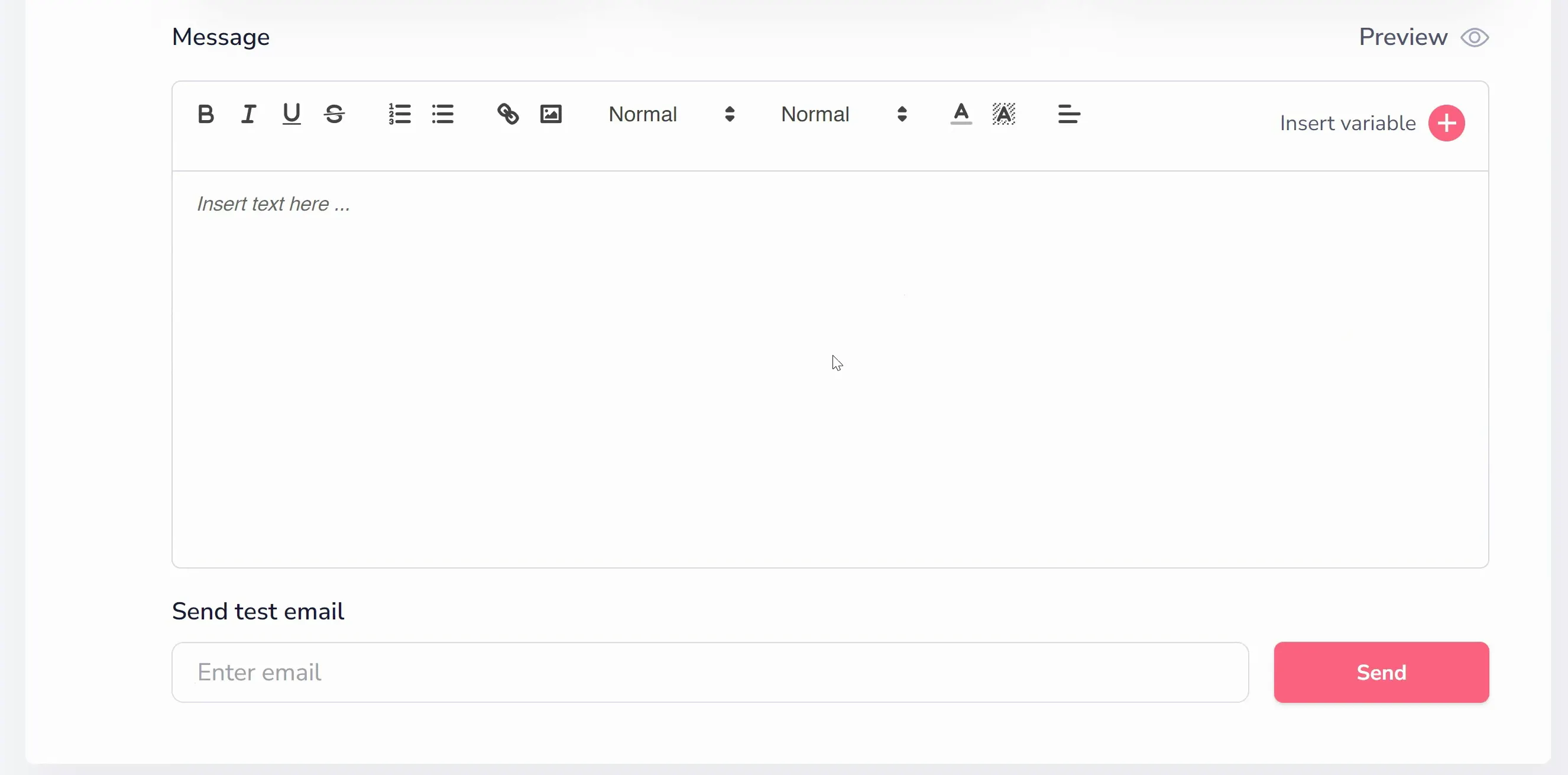 Once the message is created, you can enter an email address to send a test email and ensure it looks as intended.
Please note that the welcome message may be delivered simultaneously with a sequence email if the contact is also added to a sequence. If you want to avoid multiple emails arriving at once, you may want to set a delay in your first sequence email to ensure this welcome email arrives first.