Editing the Copyright Footer
Jun 13, 2023
At the bottom of your blog, you may see a line of text about copyright for your content (as shown below).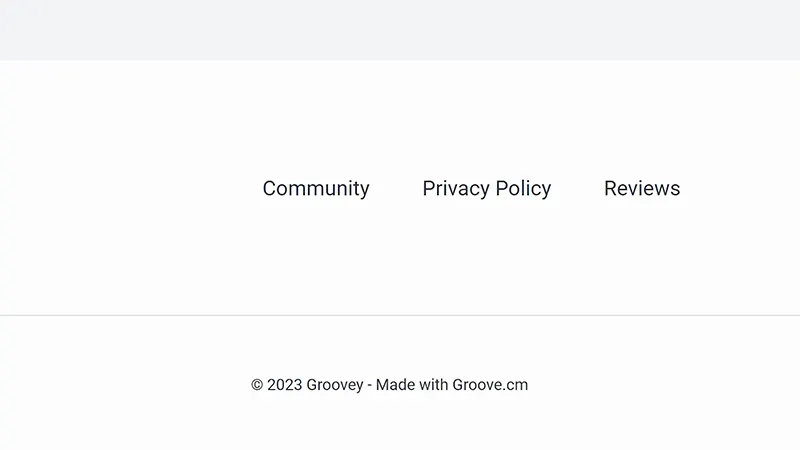 All of this can be edited under your blog settings. Click the settings gear icon (shown below) to find it.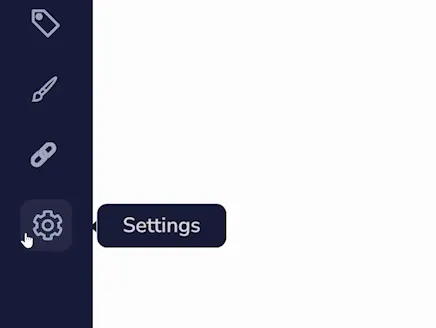 In your settings, navigate to the Copyright tab (shown below).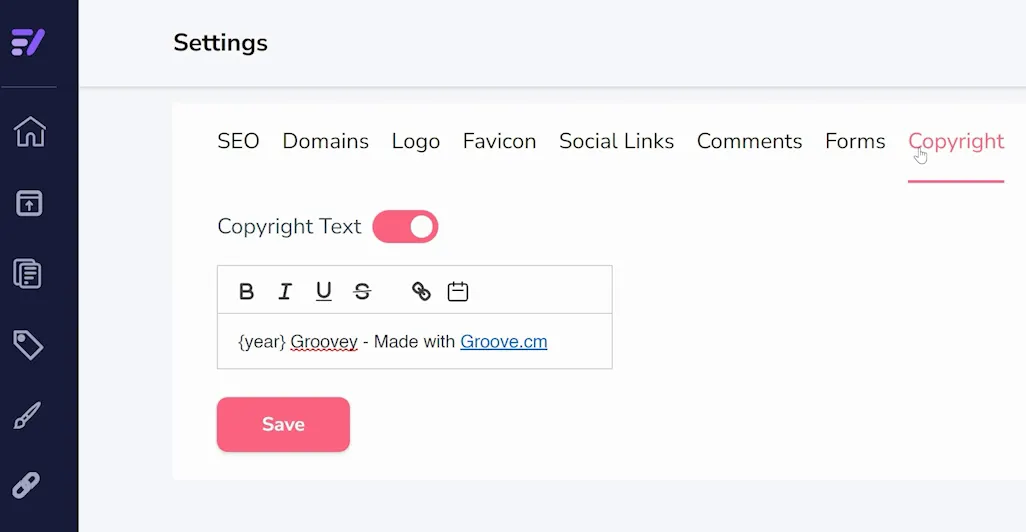 You can enter whatever text you would like here, including adding hyperlinks (as shown below) if you want.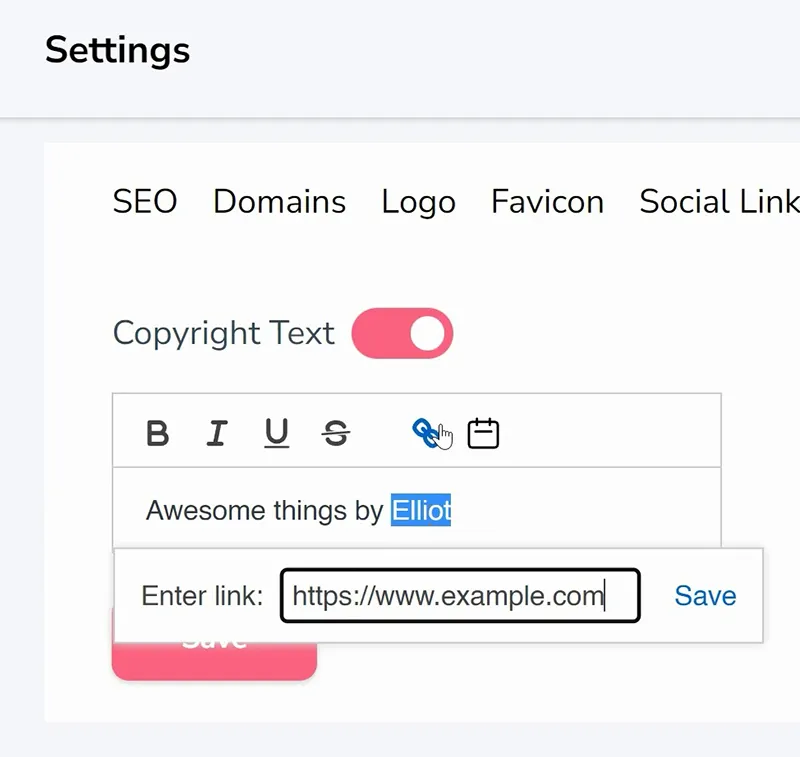 By clicking the Calendar icon on the right side, you can add a dynamic year code (shown entered below) which will display the current year automatically. This means you will not have to edit your footer every year to ensure it stays up to date.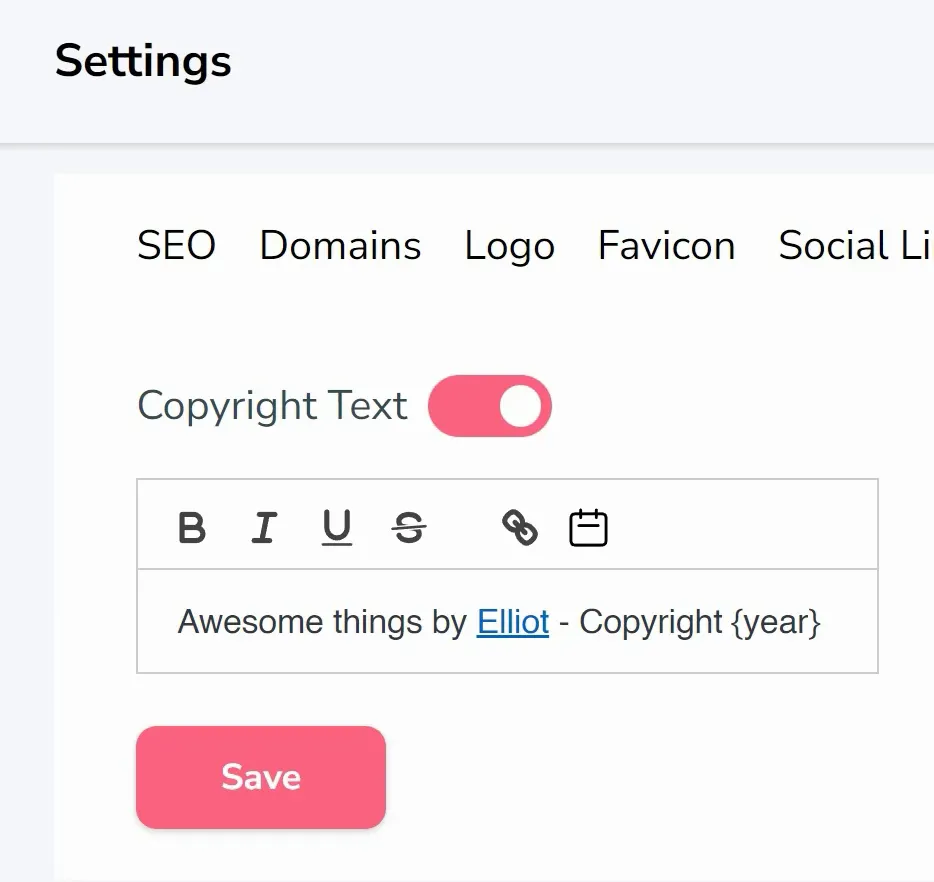 To save your changes, make sure to click save, and then visit your Publish area from the left hand sidebar where you can click Publish in the upper right hand corner.