GrooveKart: Legal Pages
Apr 14, 2023
Your GrooveKart store includes a number of legal pages. You can find these through the sidebar by clicking Settings -> Legal Pages (shown below).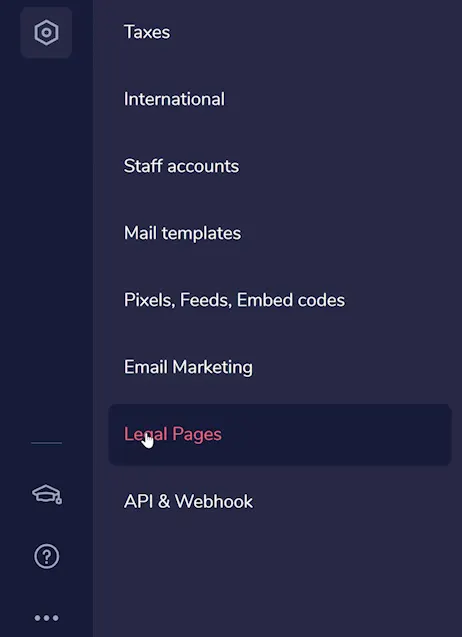 Most of these (as shown below) will be auto-populated with details from your setup earlier, but it is worth double checking each and there are some pages that have text which specifically needs to be edited by you.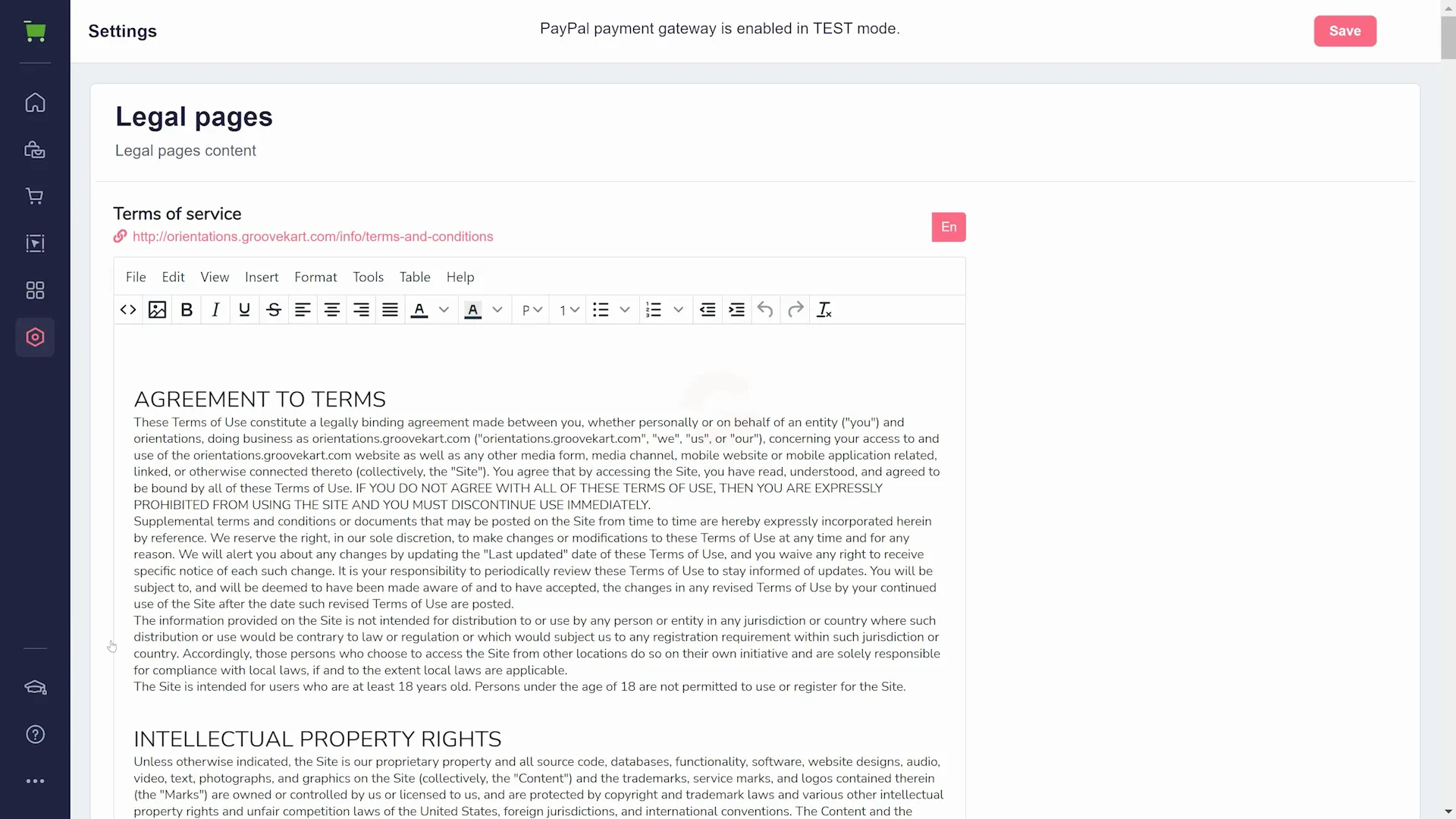 The first that you should look for is the Shipping Policy (shown below). Here you will want to edit the details in blue which includes:
Store name
Shipment processing time in days
Shipping rates and estimates
Returns policy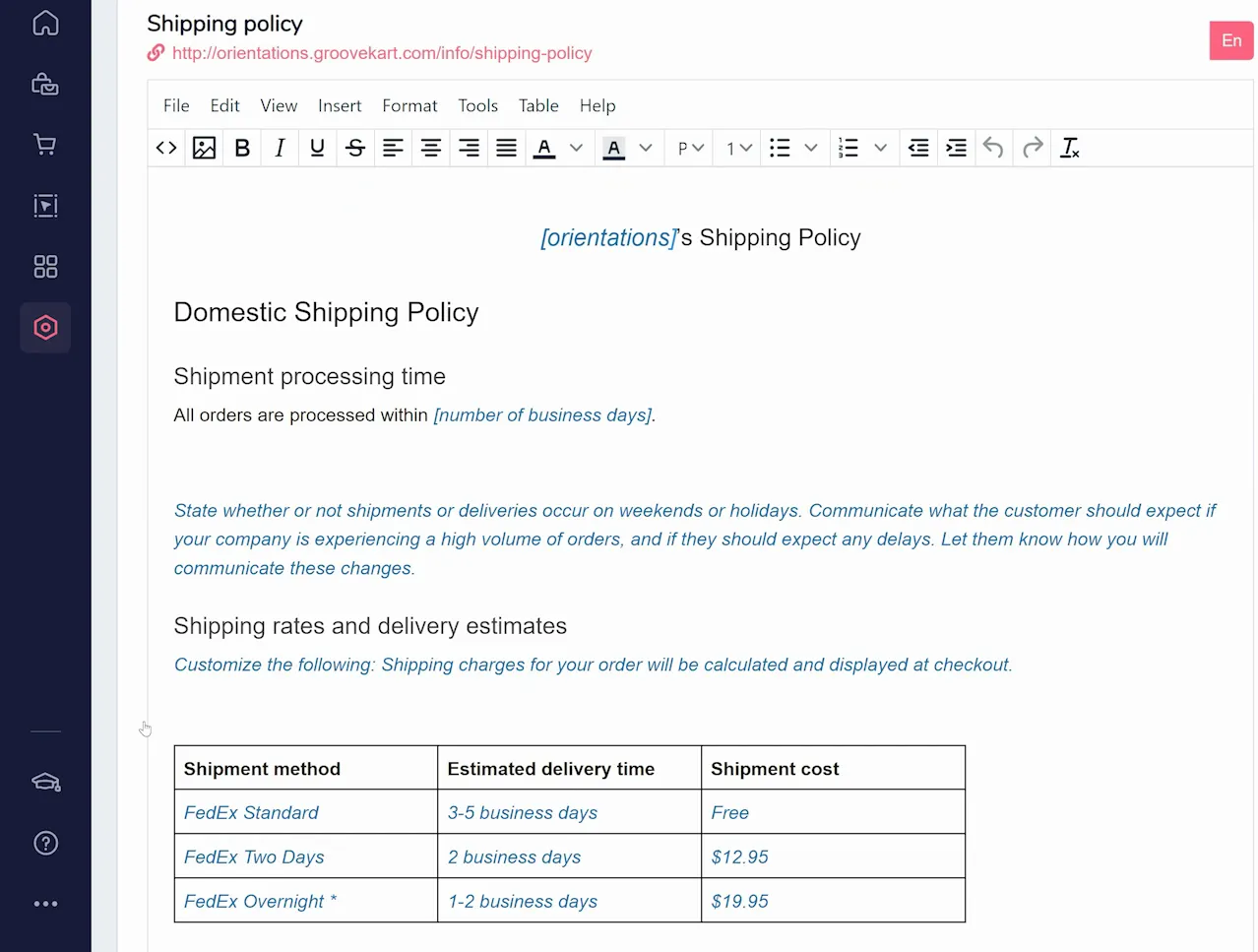 Next, you will need to edit the Refund Policy (shown below). Here take a look at the yellow highlighted text and enter the appropriate refund period for your store.

Once everything is edited to your liking, and the pages appear correct, click the Save button in the upper right corner.