GrooveKart: Tax Settings
Apr 14, 2023
In the setup checklist for your GrooveKart store, you'll be given the option to choose your tax settings (shown below).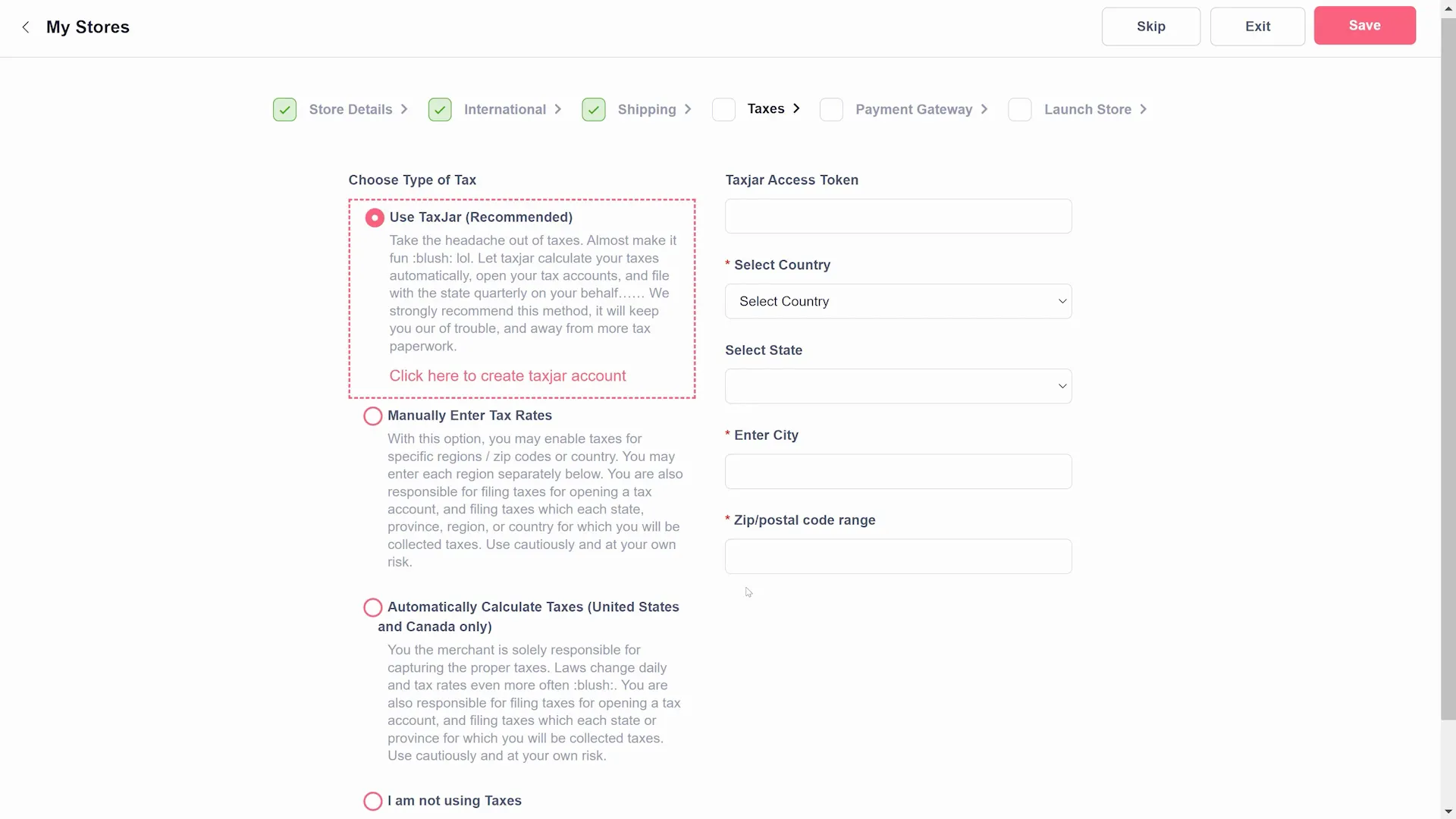 The only option you can fully setup here is TaxJar. TaxJar is a platform that automates sales tax across all of your products. You can enter your TaxJar account details to integrate it into your GrooveKart store. For the others you will select them and set up the options under the sidebar by navigating to Settings -> Taxes (shown below).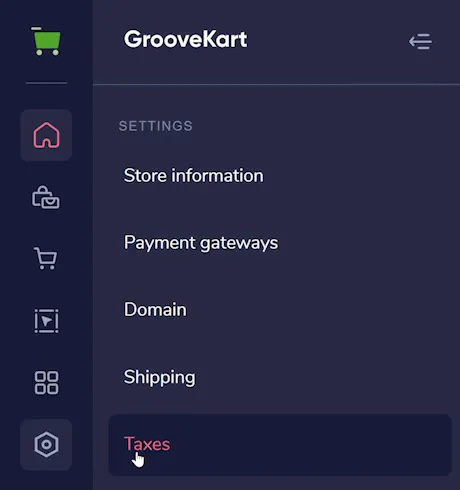 Once open (as shown below), you will have the same options as in the setup wizard. You can choose to "Automatically Calculate Taxes" and Groove will automatically calculate the taxes for the United States and Canada. Alternatively, you can choose to Manually Enter Tax Rates and click the Add Custom Tax button in the upper right corner.

The following window allows you to add your custom tax rate (shown below). It is important to note that the Tax Name is a public one, shown on checkouts. The Description, however, is only shown to you and is for your reference in your account.